No matter how the Race Across America turns out this summer, I will have gotten a chance to explore some absolutely amazing parts of Alabama. Since January, I've ridden 24 rides of at least 100 miles (23 Alabama ones shown in the map below). I wanted to create this map because of my ride on Tuesday where I found myself unexpectedly riding in a new county – Coosa County – for the first time. These rides have been in three different states and 29 different counties.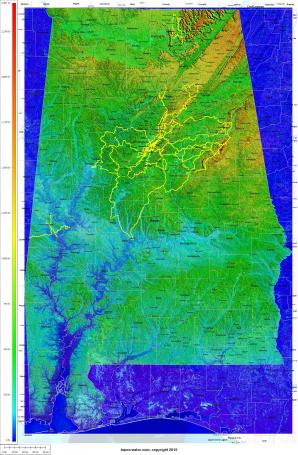 23 rides of 100 miles or longer in 2015 (click to enlarge)
Here's a quick recap of my three most recent epics.
The Baseball to Baseball Ride
Last Friday, I rode to the start of my son's baseball game, watched the game, and then rode all the way out to Cheaha and back (218 miles and 17,000 feet of climbing) to make it back just in time for the start of my son's Saturday morning baseball game, watched the game, and then rode 10 more miles to practice having to start riding again after a long break. Along the way I broke my speedplay pedal and had to be rescued by my lovely wife Kristine. I swapped out the pedal and finished the ride.