I got some sort of nasty stomach bug yesterday and was forced into a day of rest off the bike. Hopefully it won't come up (pardon the pun) during RAAM, but it will be interesting to see how I can persevere through that if it happens. Does anyone know of any good anti-nausea meds that are USADA legal I can take during RAAM? Because I was off the bike, I had a chance to start working on one of our logos, probably the basis for the kit design.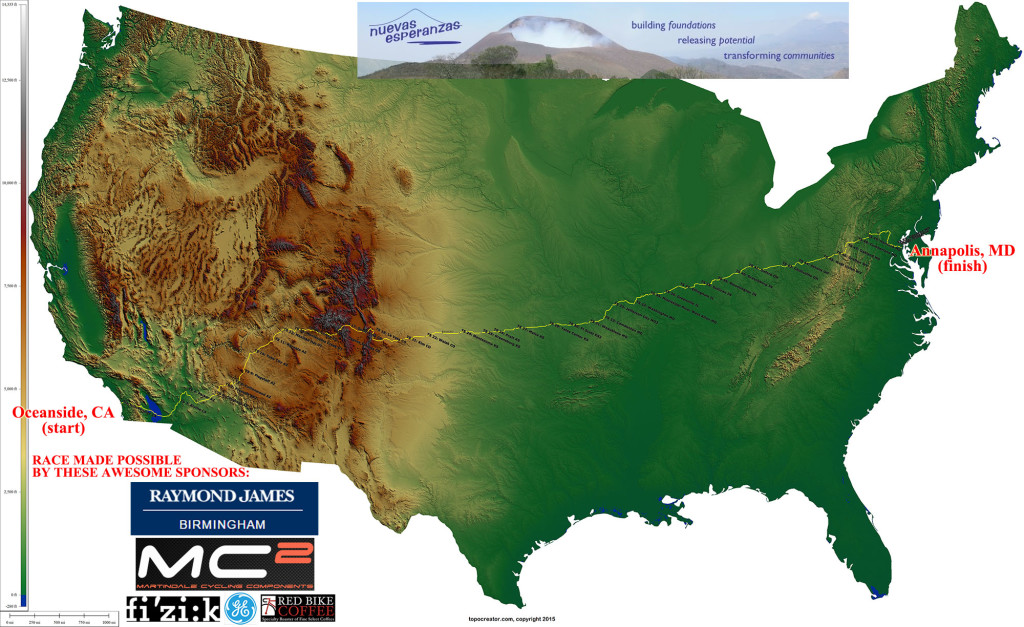 Updated logo – click to enlarge
Don't miss out on getting your company's name on this awesome map. It will look even better in the finalized version! Contact me at brtoone@samford.edu about sponsorship. Or check out our sponsorhip page to learn more.