Auburn Adventure
On Friday, I decided to head out on one final long 300+ mile adventure before the start of the Race Across America in just over two weeks. Having visited the University of Alabama a few times during my training I thought it was only fair that I also make the journey down to Auburn University. Plus, I would be able to add four new counties to my 2015 training tally – Chambers, Lee, Russell, and Macon counties. Check out my updated maps. The first shows elevation data only from the 50 Alabama counties I've ridden in this year. The second is a map of the 27 rides longer than 186 miles (~300km) I have completed this year showing the elevation data for the entire state.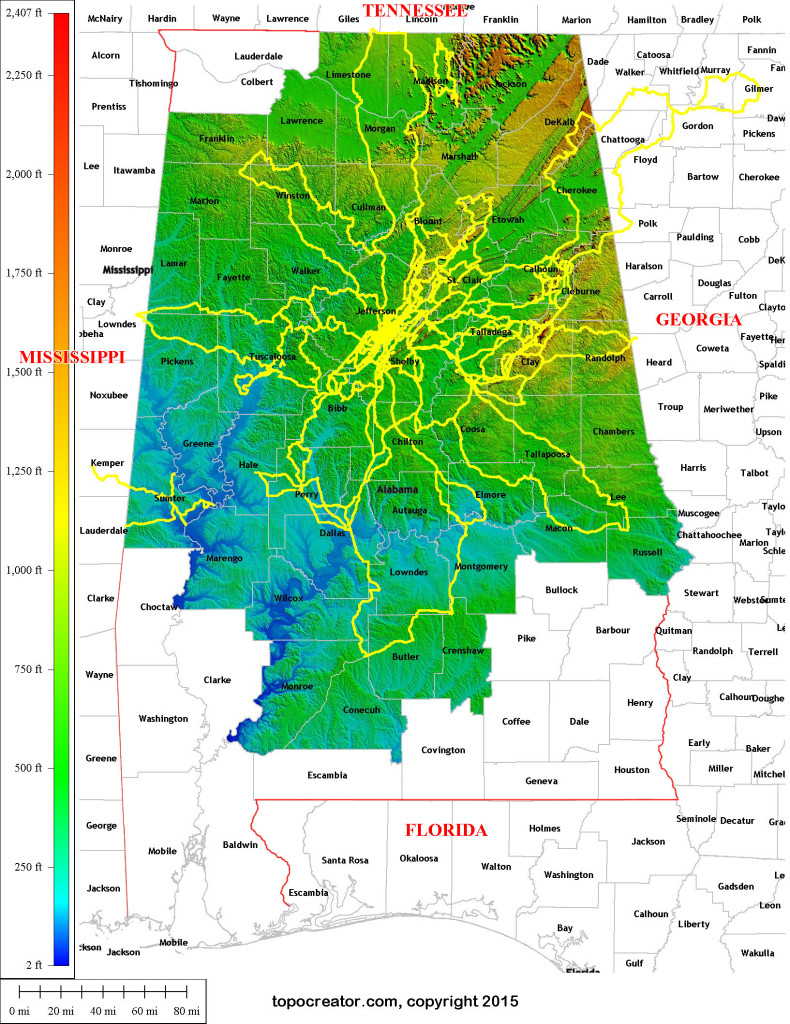 Alabama map showing elevation for the counties I have entered during my 2015 training for the Race Across America. I have a one-way ride planned to pick up the rental van RAAM follow vehicle in Florence, Alabama arranged by my good buddy Justin Lowe at 1st Choice Collision in Dover, TN that will include entering Lauderdale and Colbert counties. (Click to enlarge the map)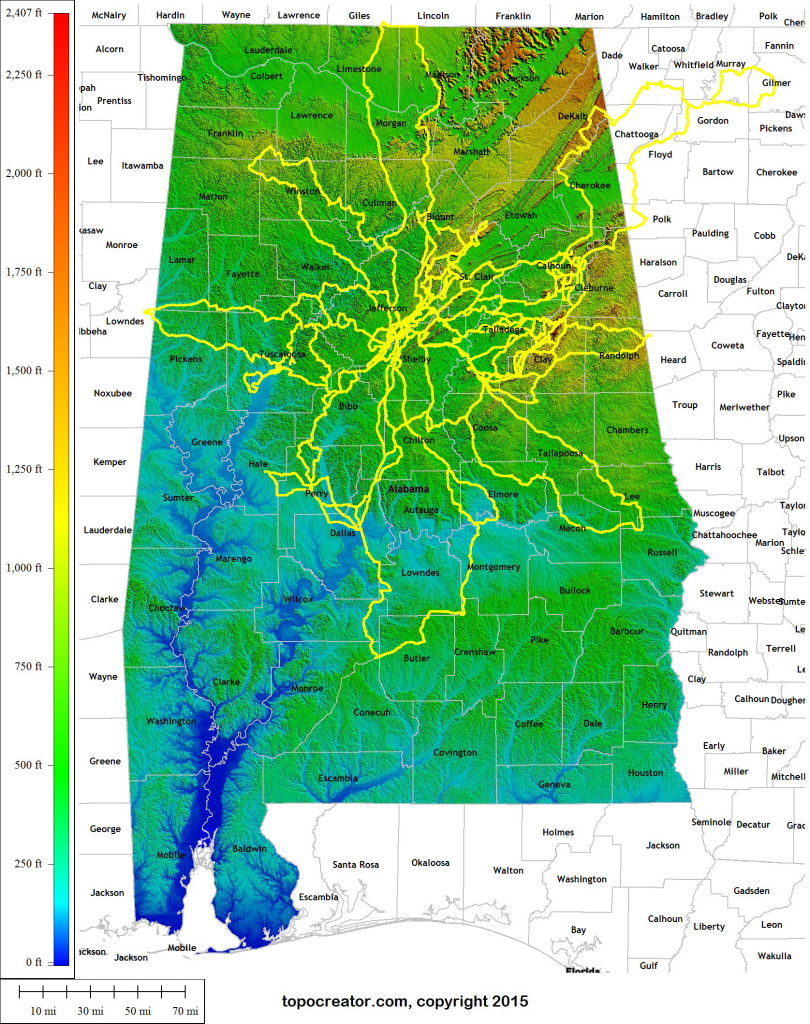 27 rides of 300km (186 miles) or longer from 2015. Note that the primary difference is the lack of a solid mass in the Birmingham area where all my shorter rides stay. Click to enlarge.
Exploring Alabama has been one of the biggest surprises of my training for the Race Across America. I knew that I would be increasing my mileage this year as training, but what I didn't realize fully ahead of time was the freedom that a 200+ mile ride gives you to explore all parts of the state all the way out to the borders. There is something really special and hard to describe about leaving the house at 1 in the morning, riding hundreds of miles during the night, all day, and into the night again, and yet returning through the same door and parking the bike in the same spot from 20 hours earlier. There is a laughable moment of "holy crap, I just rode my bike to Tennessee and back" that cannot be described – only experienced.